Did some xp on saturday, got a bunch of seals. Also did a few nm's.
On sunday night did Eccentric Eve x3, and Kukallan x2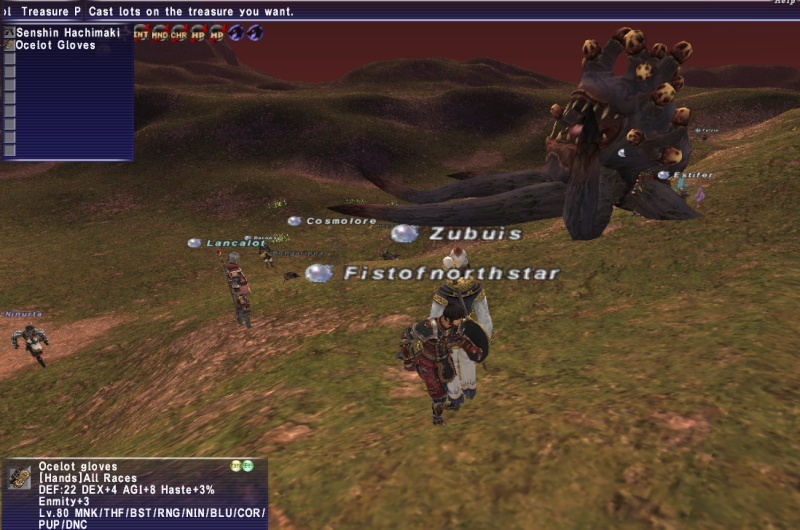 mavi tathlum - Legacey
charis feather - Merlen
creed bauthier - Arcsol
ocelot gloves - Heyden
danzo sune-ate - Estifer, Bogarth
Kukallan Fang x3 - Fishi
Anguinus Belt - Merlen, Arcsol
shunten hachimaki - Zubuis, Lancalot
Gratz to all the people who got lunar abyssites and Atma of Voracious Violet.
_________________